Video Courses by Rik Roberts
Here are my current video courses covering a variety of topics. All courses are on one single webpage, divided into sections, each with a video and helpful accompanying text. Each course represents weeks or months of learning and the videos are designed to be paused as you work on various points.
To buy a course
Purchase the pdf ticket which has a password and a link to the course page. Open the ticket, click the link then type in the password (or copy & paste) to access the page. You can then save this password on your computer for when you return to the page. You will have access whenever you like! Please keep the ticket safe (save it on your device) in case you need the link and password in the future.
Blues Soloing From Scratch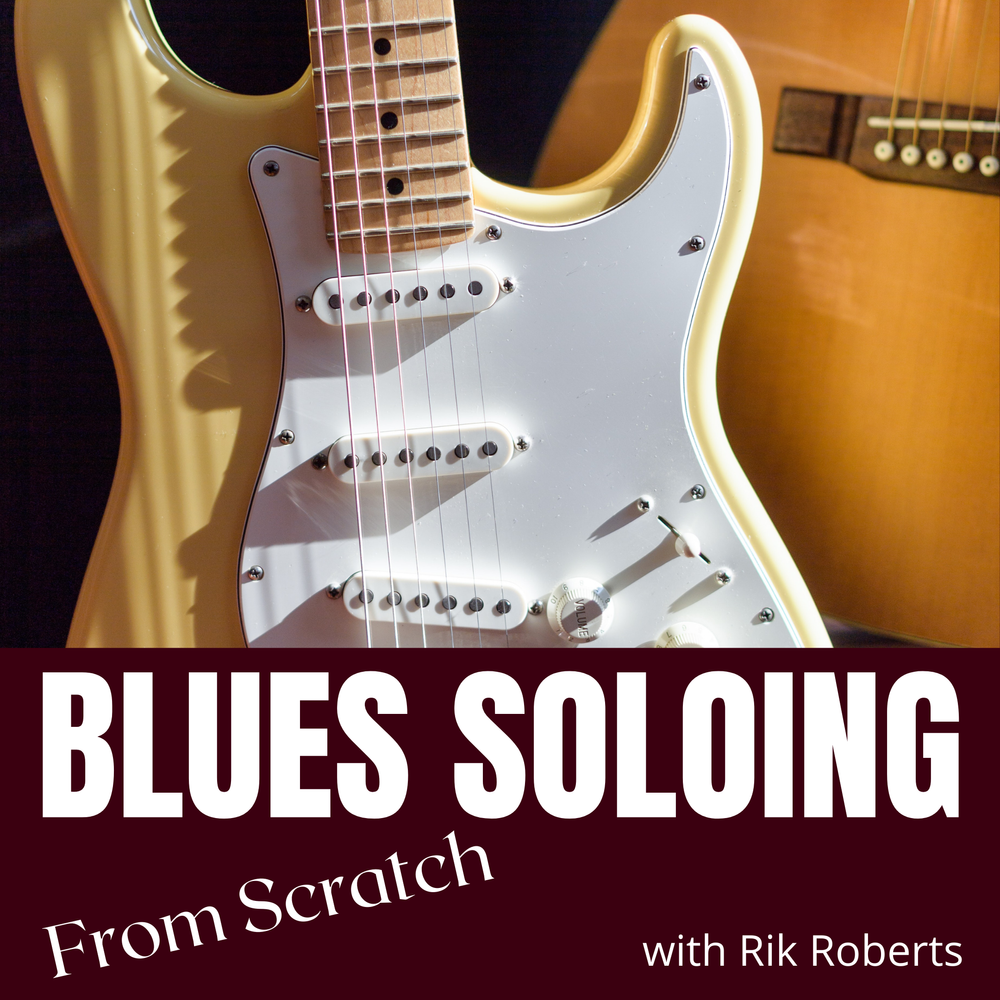 Blues Soloing From Scratch
A 21 Part Video Course with pdf fretboard diagrams
Become a lead guitarist with this colossal 21 part video course. Learn to improvise fully fledged solos using the pentatonic blues scale in 7 positions on the guitar neck along with the necessary technique and musicianship to become a competant lead player. You will develop a whole lot of attitude, musicianship and wow factor with your solos. This course takes you step-by-step from zero to hero! Whichever style of lead guitar you are interested in, it all starts with The Blues! For Acoustic and Electric Guitar.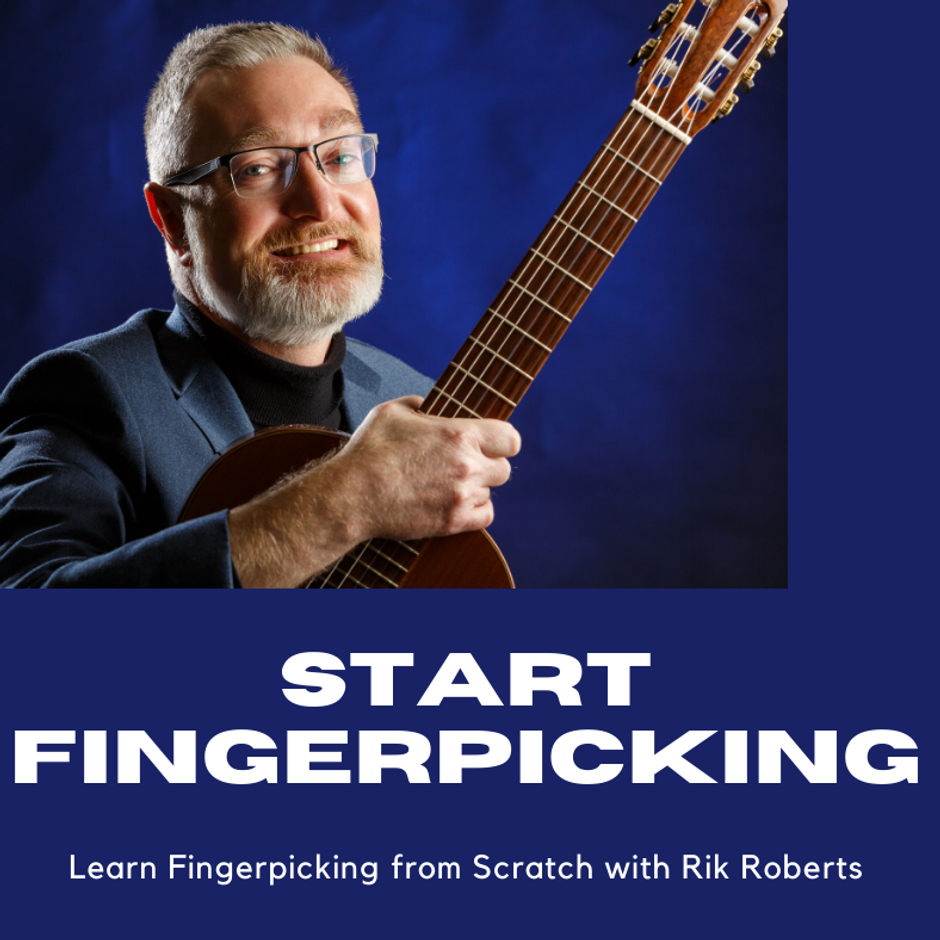 Start Fingerpicking
A seven part video course
Learn to fingerpick from scratch with ease. We will learn correct technique and develop it together with a variety of patterns that you can apply to songs. By the end of the course you will be able to mix patterns up and free-style your picking!
Simply purchase a ticket below, which contains a link to the course page along with the password to gain access to the page at anytime you wish.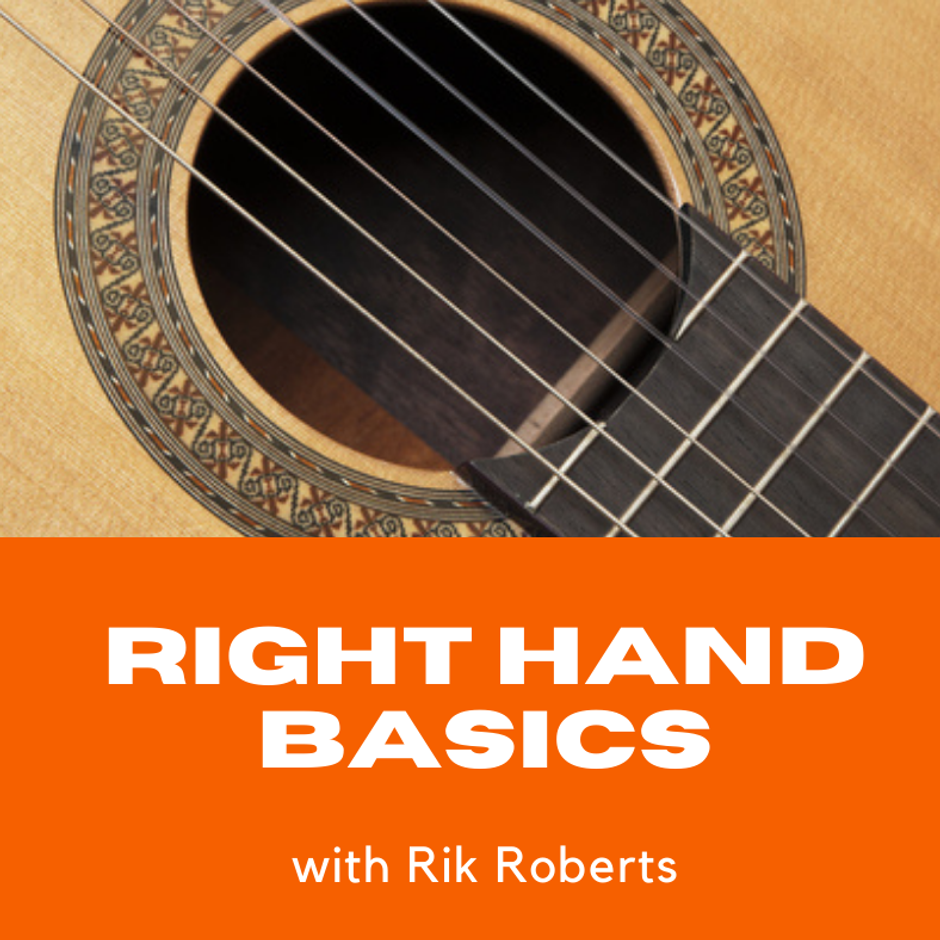 Right Hand Basics
A four part video course
We will learn a good, solid right hand position and apply it to:
- basic strumming with right hand fingers and thumb
- thumb then strum technique
- alternating thumb then strum technique
These are the basic acoustic fingerstyle guitar staples that take you beyond simple plectrum strumming. If you are a dinner party/camp fire strummer who wants to move on, then this course was made for you!